So everyone, the Message Board for our Reading Group is now ready. The questions for this month's Plaidy book : The King's Confidante are up and all that's needed is for us to begin our chat!
Please go here
to visit, read and leave your comment. Come join the conversation- See you there!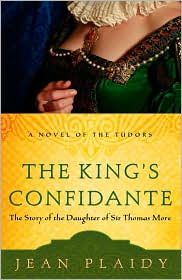 Also, please note:
Our May pick is Indiscretions of the Queen from the Georgian series.
-