Ok…On today's Friday Fan you get to pick your favourite Plaidy novel and –
Hollywood is ready to shoot a movie based on this very book, so you get to pick the actors!
Tell us
Which
book and
Who's
your pick for the Plaidy Lady, Detrimental Lady and Plaidy Hunk??
Not too long ago we read the King's Confidant…who do you see as Sir Thomas More? (Is Tom Hanks too Da Vinci?)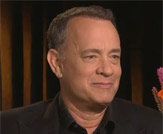 -